The golf course at Isla Canela combines an easy course for average players with a difficult, top level course.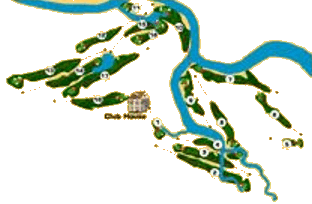 Text courtesy of the Andalusian Golf Federation
The natural design of the Isla Canela course was adapted to the original shape of the terrain rather than adopt artificial elements.
The result is a versatile course with great tees.
The course challenges the players and "makes him think".
It can be quite an easy and comfortable course for average players, but also hard for top-level competition.