This challenging course offers lovely shaped holes, fast putts and elevated tees.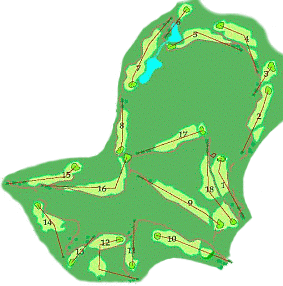 Costa Esuri Golf Club with 36 holes opened in December 2.006 and located in the town of Ayamonte in Huelva.
The absence of houses between the fairways, its great position next to the river Guadiana giving a spectacular view of Portugal and the river mouth, combined with the short distance to the beach and all the amenities and complementary offer of the Resort makes this club a paradise for golfers.
The East Course is 6.200 metres, located on the slopes down to the marshes of the Guadiana, with views of the sea and the town of Ayamonte.
It is a more technical course than the West Course with narrower, undulating fairways. An attractive challenge for any golfer.