This is one of the oldest courses in the country. Its nine holes, some of whose tees are situated on top of sand dunes, are almost all framed by ocean views.
Text provided by the Portuguese Tourist Office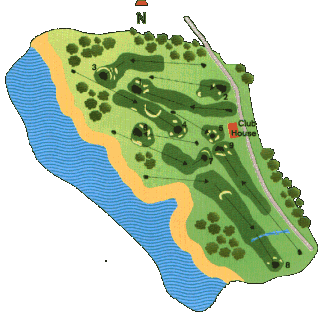 Situated on the northern coast of the country, Miramar is one of the oldest Portuguese golf courses and one of the most traditional in the country.
When the course was inaugurated in 1932, Frank Gordon and Arthur Mariani were jointly responsible for the design, a nine hole course for Par 34 over 2,573 metres.
Along its fairways the golfer will discover wonderful panoramic views over the Atlantic Ocean and its beaches, for some of its tees are placed atop sand dunes.
Pay special attention to hole number 2, a 204 metre Par 3 with a split-level green. Look out too for hole number 9, an extremely difficult Par 4 which has an out-of-bounds area running along the right hand side of the fairway, as well as a difficult forest to the left. To make this hole even more challenging, the green is very well protected by two bunkers.
The golfer can end his game by enjoying the friendly and welcoming atmosphere of the clubhouse.