Quinta da Beloura, with fine views over the Sintra mountain range and a course surrounded by trees on flat terrain, provides a very pleasurable game of golf.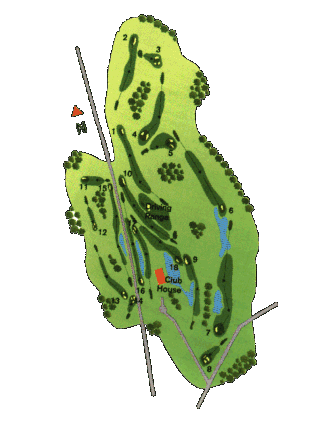 Text provided by the Portuguese Tourist Office
This is one of the newest golf courses built on the Estoril coast, set in a 60 hectare area halfway between Cascais and Sintra. It was designed by Rocky Roquemore of the United States.
The Quinta da Beloura course forms part of a residential development; it is very flat and so provides a pleasurable but not exhausting game.
Its eighteen holes, with excellent views over the Sintra mountain range, extend over 5,817 metres for a Par 73.
Along the fairways more than 40,000 trees have been planted. Oaks, pines, palm trees, cedars and magnolias all create a beautiful green landscape.
Several lakes help to create an enchanting scenery. These lakes are also the spots where golfers will experience greater difficulties.
The parallel holes 16 and 17 have narrow fairways with a lake between them, requiring very accurate drives.
At the eighteenth hole, a 384 metres Par 4, the green is hidden behind the largest lake, which creates an exciting and beautiful finish to your game.