Estoril-Sol golf course is a beautiful 9 hole course offering golfers a challenge that is both pleasurable and varied, including one of the country's best practice areas.
Text provided by the Portuguese Tourist Office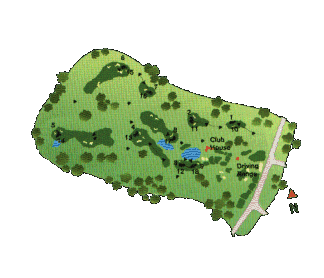 The Estoril-Sol's nine holes, set between Sintra's historic beauty and Estoril's more modern environment, provide an amusing game. For good players, it is an ideal course on which to practice with short irons, while for players with a bigger handicap it provides an opportunity to end with an encouraging score.

Because of its quality and the surrounding landscape, Estoril-Sol has been described as one of the most beautiful nine hole golf courses in Europe.

Different tees for first and second rounds provide variants for those wishing to play a full 18 holes. If so, they should score a total of Par 66 (33 + 33).

Beyond the course itself is a full practice area, where the golfer can work on all aspects of his game, with tees and greens suitable for long, medium and short woods and irons. Chipping and bunker tactics have not been forgotten either.

Also for practice, there is an excellent putting green built according to USGA specifications.