Well known for the excellent condition in which its nine holes are kept, Vimeiro golf course is situated on the banks of the Alcabrichel River close to the Atlantic coast.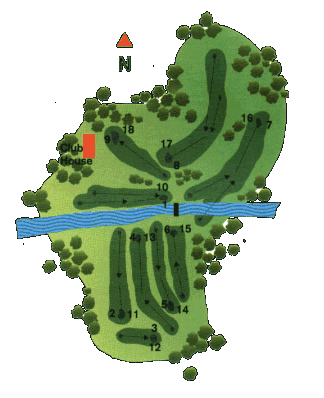 Text provided by the Portuguese Tourist Office
Set in a region famous its hot springs and in which agriculture and vineyards are the predominant force in the local economy, Vimeiro has a nine hole course that unfurls itself between cliffs and offers panoramic views over the sea to one side, while inland it looks over hills and woods.
Frank Pennink designed it to run along the banks of the Alcabrichel river, which divides the course into two parts. Vimeiro is not a long course but is famous for the quality of its green. It is, however, a difficult course; its fairways are narrow and there is little margin for error.
A good example of the demands the course puts on players is the first hole. Just a few metres from the Hotel's entrance it affords a general view over the course: with the river to the right of the fairway and an out-of-bounds area on the opposite side, the golfer has to lay accurately right from the very start of the game.
On the same level of difficulty is hole number 9, a Par 3 whose 191 metre length together with a raised green make the target quite difficult to reach.