Terceira Island Golf Club offers a unique touch with nature, without any buildings along the course, and vast vegetation.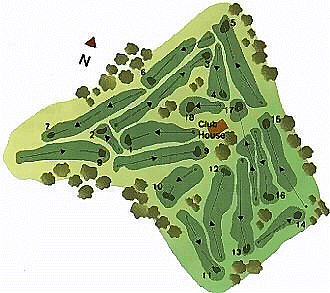 The golf course has an overall size of approximately 6,000 meters along 18 holes. This course, with a Par 72, is wrapped in the green color that is typical of the interior of the island.

Highlighted are the passages of the Cryptomeria trees, which surround the most holes.
Another strong mark of the vegetation is the flower called hydrangea, during the months of May and July these flowers cover the fields with their singular color which no one can remain indifferent to.
The bushes, which were strategically planted a 150 yards, on most holes, from the greens, are another interesting feature that marks the passage through the course.
Other flowers like Azaleas and Estrelicias are also part of this beautiful scenery.