Challenging golf course in Silves, located in the centre of The Algarve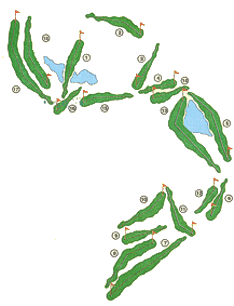 Silves is a serene spot, but the course is anything but the proverbial walk in the park.

A drive at the opening hole has to flirt with two water hazards on both flanks.
A heroic and straight shot will reward the player with an easy uphill approach.
Silves encourages and rewards attacking play. The excellent condition, all year round, is ideal for low scoring.

A relentless test in precision, this course has no peers. It is the "archetype" of man-sized parkland golf.

Most holes offer a spectacular mountain and valley view, overlooking palm trees and olive groves.

The severity of the bunkering is enough defence against the onslaught of the games big guns.