The Morgado Alamos Golf course is located to the north of Portimao, in Western Algarve and is near the sister golf course Morgado.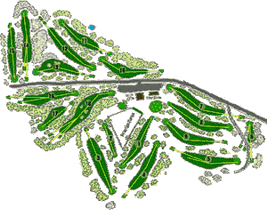 The setting is a 980 hectare estate with many undulating valleys.

The immediate main characteristic factor is its large greens which place demand on good putting skills as they are often raised above the fairway approach and involve several levels.

The course runs next to two large lakes, through wide valleys and has superb views of the Monchique mountain range.