The Old Course, previously Vilamoura 1, is a challenging Par 73 set in a lush green landscape, which has already hosted the Portuguese Open. It has recently been redesigned to match the best European golf courses.
Text provided by the Portuguese Tourist Office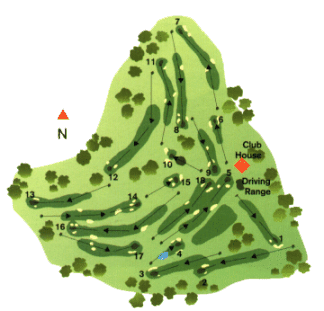 This is the oldest of the three Vilamoura courses that form part of a luxury resort development close to fantastic beaches. Course designer Frank Pennink wanted to create a course in the Algarve that would remind players of those beautiful, challenging inland British courses.
Opened in 1969, it hosted the Portuguese Open in 1979, won by Brian Barnes. The verdant fairways of the course, renovated in 1997, run through surrounding pine trees, adding an extra challenge to the game. This is a very attractive course with a great variety of holes, perfectly maintained due to a sophisticated new irrigation system and with well-trained staff.
The Par 3 holes are all different and visually very beautiful, representing the toughest challenge on the course. They require careful selection of irons and near perfect ball control. Over the rest of the course trees play a decisive role, lining the doglegs and punishing any careless strokes. The greens are small, especially on the shorter holes, where there is simply no margin for error.
A unique feature of this course is that it is a Par 73, but due to the change of position between the holes 5 and 18, there are no longer four Par 5 among the last nine holes.